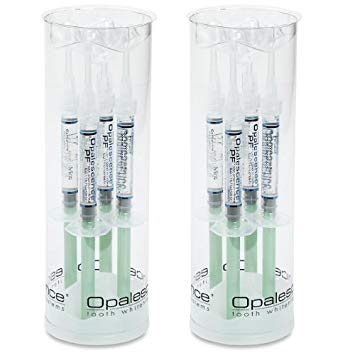 Opalescence PF 20% Teeth Whitening 8pk of Mint flavor syringes
Contains potassium nitrate and fluoride. Gluten free and kosher certified.

Designed to maximize patient comfort.

Formulated to prevent dehydration and shade relapse.

Sticky, viscous gel won't migrate to soft tissues (gums) and ensures tray stays securely in place.

Use with a professionally fitted tray--do not use with a "boil and bite" or DIY tray.