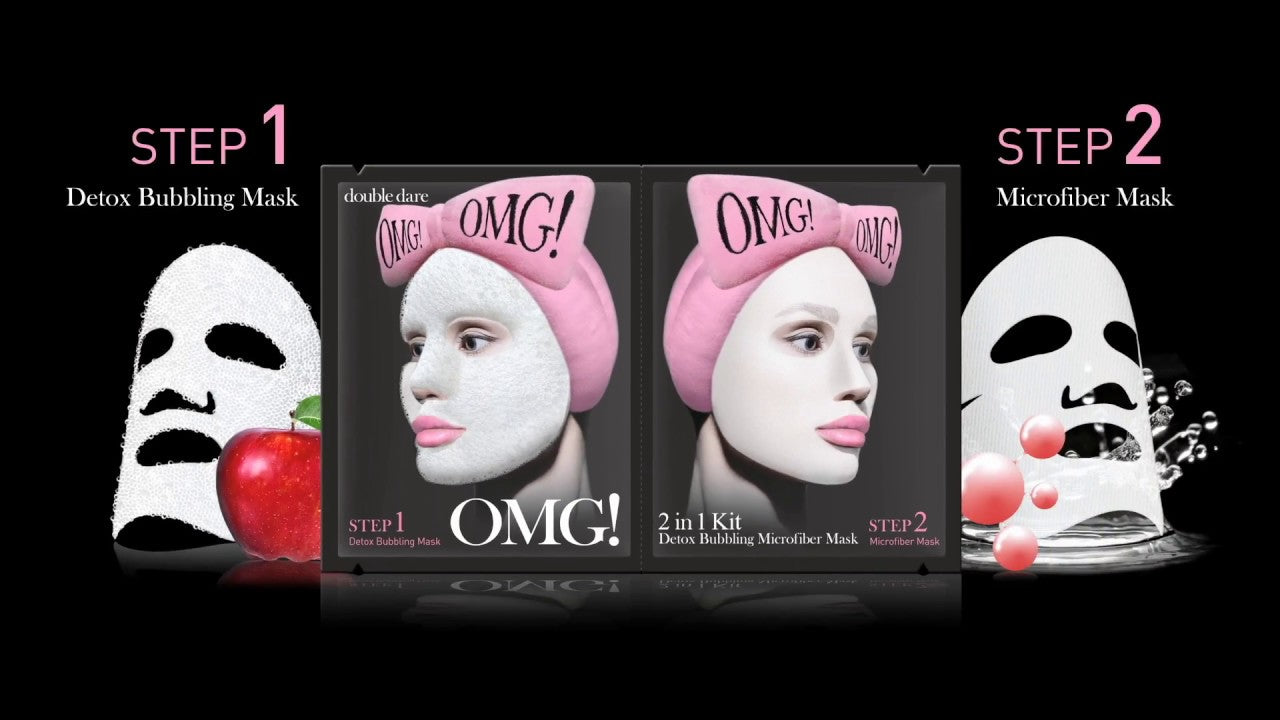 OMG! 2IN1 KIT DETOX BUBBLING MICROFIBER MASK
effective deep cleansing skin care system as skincare begins with the essential cleansing. Small carbonated bubbles stimulate and cleanse skin by removing all traces of oil, sebum, and dead skin. 
1. Apply Detox Bubbling Mask on the face with or without makeup.
2. The mask will generate small bubbles which removes dead skin while detoxifying and cleansing. Leave 1-3 minutes.
3. Remove mask by gently wiping off excess makeup or residue. Rinse with water and pat dry.