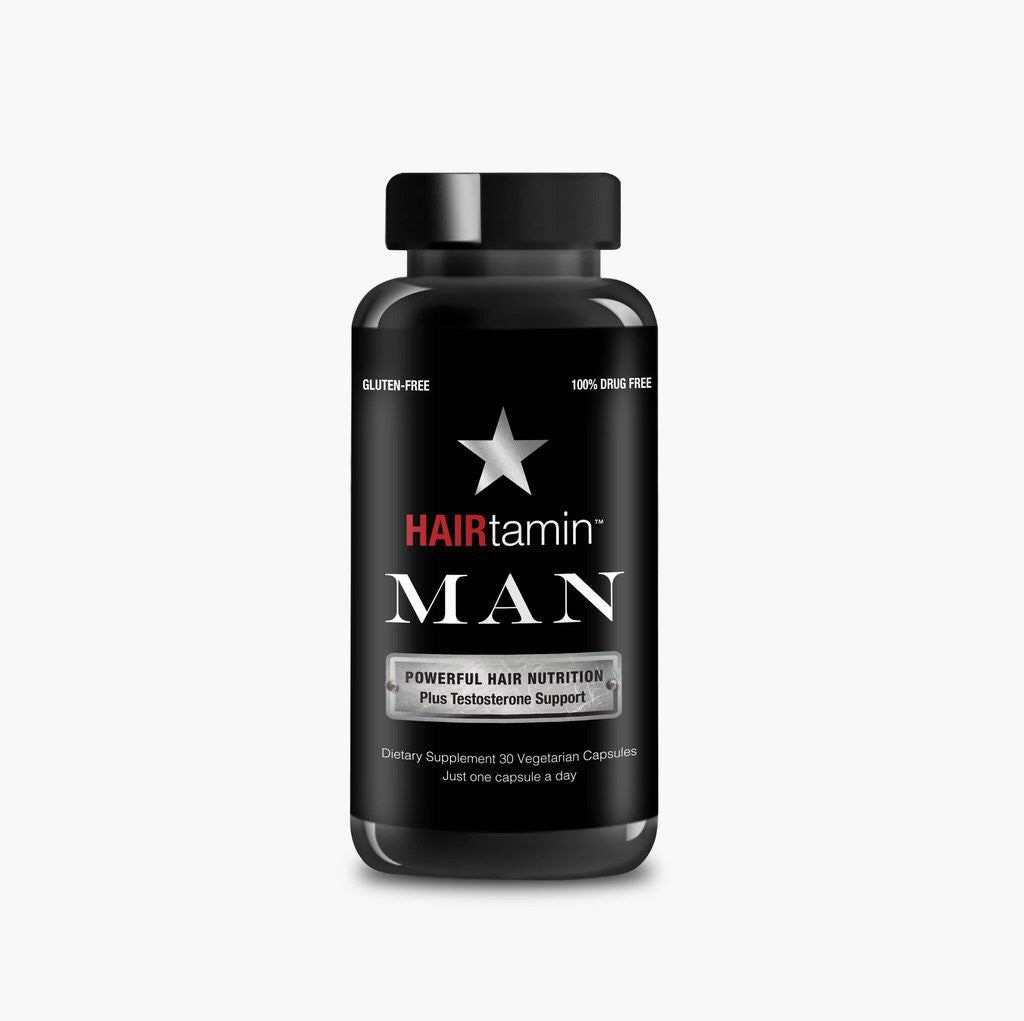 Hairtamin Man (30 Vegetarian Capsules)
Our highly anticipated HAIRtamin MAN is finally here! HAIRtamin MAN is a powerful growth enhancing supplement formulated with scientifically proven ingredients that strengthen and nourish hair follicles and support healthy testosterone levels. The combination of vitamins A, C, D, and an essential vitamin B complex promotes thick, full hair and promotes the prevention of unsightly dandruff that can disrupt hair growth. The specific blend of potent extracts like Green tea, Turmeric, Resveratrol, and Aloe Vera also helps block the activity of DHT, a substance that causes hair loss in men. Additional ingredients like Brahmi, Stinging Nettle, and Rosemary ensure the long-term health of your hair.
For all hair types.
Suggested Use: For best results, (ADULTS) take one (1) easy-to-swallow capsule once daily with a meal.  Store in a cool, dry place with lid tightly closed. Keep out of reach of children.
Always consult your physician or health care provider before starting any supplement regimen especially if pregnant or breastfeeding.